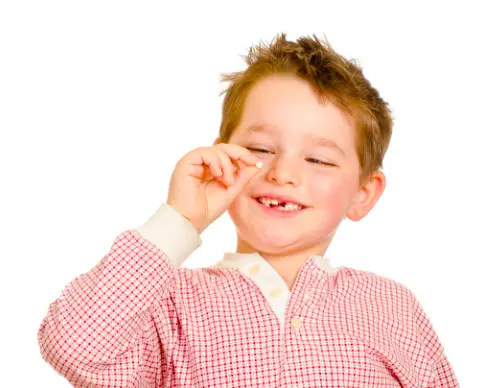 I remember that feeling of having a tooth almost ready to fall out as being a bit strange! I hated the sensation but I couldn't keep my tongue away from playing with it every few minutes! Weird!
So - how can you pull out that tooth without hurting?
Whatever you do to lose your tooth (K9 as you call it- very funny!) it is going to hurt a little.
If you really can't wait - and honestly it won't be long- you could try all the things that are suggested in thest Blurtit answers
How to pull a tooth without hurting!
My favourite in the first answer is number 8! But you really must not try this!!
Or how about doing what Mr Bean does in this short video?
I love Mr Bean!
Happy pulling!