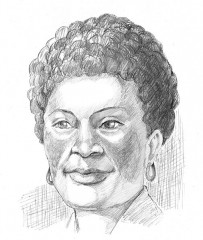 Lupus is a disease that can attack almost any part of the body including joints, skin, and internal organs. It is a chronic disease in that the symptoms tend to last longer than six weeks and in many cases can last for many years. There are no designated stages of lupus per se, when people talk about stages of the disease they are doing so quite loosely. If someone is referring to the last stages of lupus they are referring to the stage at which organ damage has been done.
Lupus is a disease that afflicts up to 1.5 million Americans today. Lupus is a disease that can flare up as well as go into remission. It can take the entire range from a mild case to life threatening. It is not a contagious disease in that you cannot catch it from anyone, but it is an autoimmune disease. As such, lupus cannot tell the difference between the foreign invaders that attack your body's tissues and and normal healthy body tissues. Lupus can cause pain, inflammation, and damage to various parts of your body.
Lupus is most common in women of childbearing age, from age 15 up to the age of 44. However; men, children and teenagers can also be stricken with the disease. Women of color are two to three times more likely to be stricken with lupus, but people of all ages and all races are not immune to the disease. The Center for Disease Control reports that over 16,000 new cases are reported in North America annually.
If you or someone you know if in the last stages of lupus, they should be under the care of a doctor on a regular basis. Drugs prescribed by a doctor can help to ease the pain but cannot cure the disease.